OPERATION OF THE MOST HIGHLY AWARDED MILL IN ALL OF FRANCE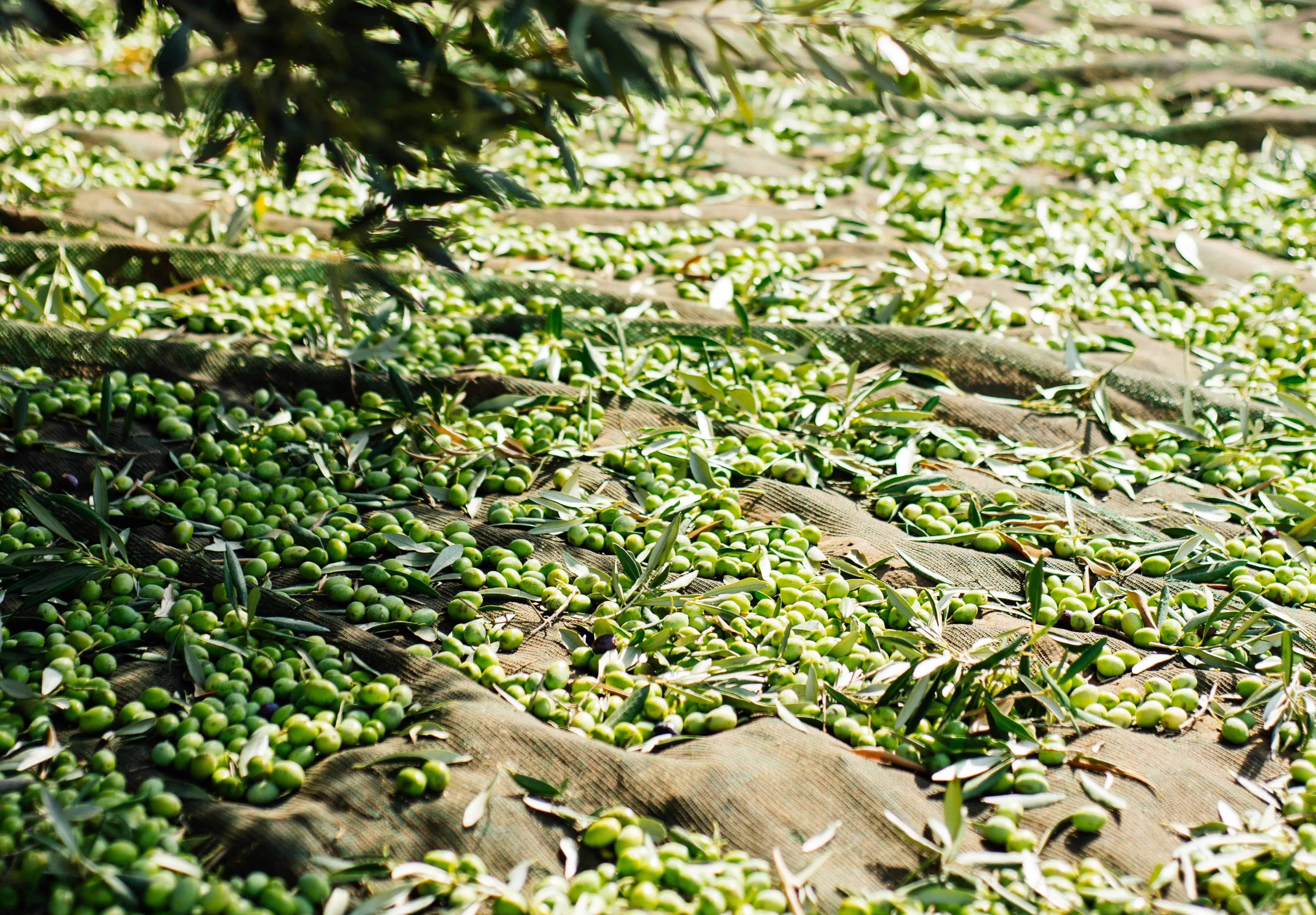 1. Intake
The mill is open to everyone, whether you bring a kilogram or several tons of olives. During olive harvesting season, our team will welcome you Monday through Saturday from 1:30 p.m. to 6:30 pm. and on Sundays and public holidays from 5 p.m. to 6:30 p.m. Our mill closes for the season on December 17.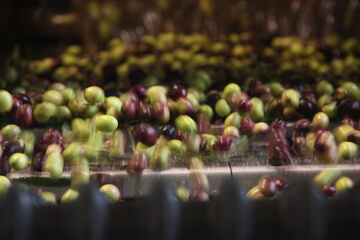 2. Crushing
If you want to process your olives into olive oil, you must present a minimum of 200kg of fruit. You must make an appointment first and you must remain on the estate for the hour and a half duration that it will take to transform the olives into oil.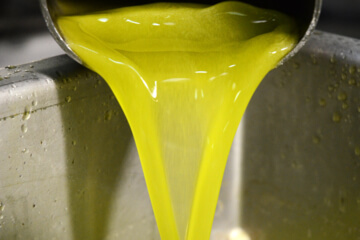 3. Receiving the oil
Upon placing your order, you will receive a voucher with pickup details. All orders will be ready for pick up from the end of November until Christmas Day, depending on when the order is placed. After the holidays, the oil will be returned by appointment only.
FREQUENTLY ASKED QUESTIONS
*How much does a liter of oil cost to produce?

The amount of oil obtained from an order depends on the date of harvest, the variety of olives picked, and the size of the order. The crushing costs for a liter of oil vary between 2 € and 3 €. This price also includes tax per liter. The exact cost depends on the ratio of oil to vegetation water and the volume of solid flesh in the fruit.

*Do I have to bring my own containers for the oil?

The hygiene standards of the HACCP processing method require us to provide the cans that will store the oil immediately after processing. However, if you sign a liability waiver, you will be permitted to use your own containers.

*How is the reception on site?

Our entire team is available to assist you with your order. We will help unload your olives, weigh your order, and answer all of your questions along the way. Even during our busy harvest season, we know that the speed of processing your olives is also essential. The olives do not wait. We will take all necessary steps to process your order quickly, efficiently, and cheerfully.

* Is organic labeling automatic?
Our mill is accredited AB (organic farming) for the processing of fruits.
Olive growers who use organic methods in their farming will benefit from pressing their olives with us. Please note that you must request an organic label when placing your order so that we can be sure to utilize the required procedures to justify the label.


THE MILL WILL OPEN ITS DOORS IN
WHY CRUSH OLIVES AT THE CH TEAU VIRANT MILL?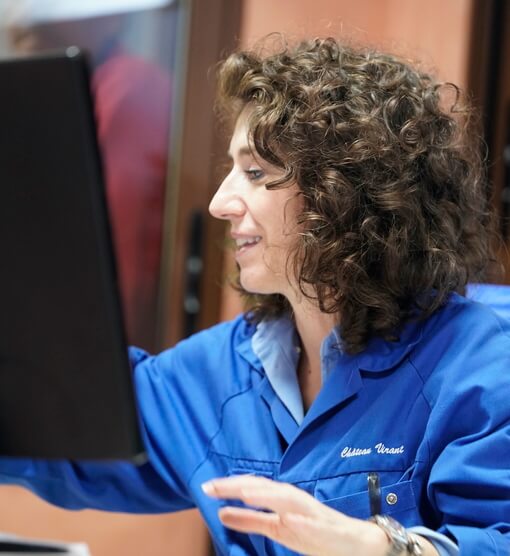 Christine Cheylan's expertise
In 1996, Christine Cheylan returned to Château Virant.

Upon her return, our mission became to use the mill to process olive oil. That same year, our decision was legitimized when we won several gold medals for the first ever batch of oils processed on the estate.

Since this award-winning beginning, Christine Cheylan has established herself as a leading figure in the industry. She is vice president of the PDO olive oil unions in Aix-en-Provence and Provence, and she serves as the Chevalier des Compagnons de l'Oliver in the Pays d'Aix. Finally, she serves as the president of renowned global olive oil competitions in Shanghai, Montreal, and Toronto.

Internationally acclaimed, Christine Cheylan advises olive growers around the world.

Major producers also consult her expertise to validate the quality of their own products. During the olive harvest, you will be sure to find her at the Château Virant mill because, for her, nothing is more important than the quality of the oil that she produces.



The mill at Château Virant produces the most frequently awarded oil in France:  PDO Aix en Provence olive oil.
Our mill meets the strictest quality requirements. We are labeled a Living Heritage Company. Our products are certified Organic Agriculture, and we are proud to meet the strict hygiene standards required of the HACCP processing method.
Each year, our methods are reviewed and revised. Our expertise allows us to guarantee our customers exceptional quality for their olive oils. Our teams are proud to constantly strive for excellence.
We also work each year to provide free, advance advice on harvest dates so that your oil will match the taste you desire.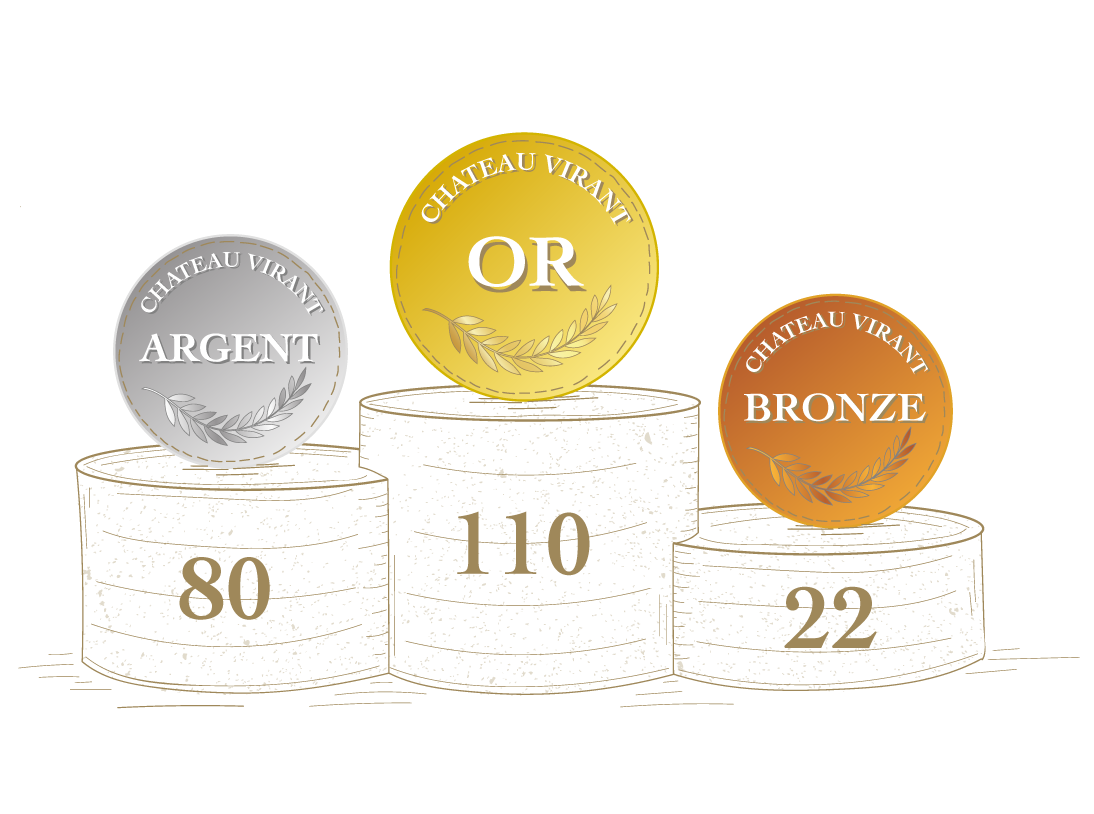 More than 3000 producers trust us each year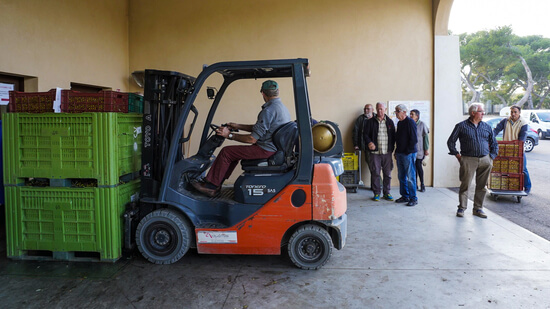 The trust in our mill is our greatest reward
Each year at harvest time, there is the same commotion at the Château Virant mill. Our entire team is on hand working to process the olives that people throughout France bring to our mill.
Among our clients are professionals, old friends, new hobbyists, and even gardening enthusiasts. All meet and exchange advice. More than just a mill, we are a place of sharing. We welcome all olive enthusiasts and we promise that our smallest order (1kg of olive per year) receives the same quality service as our largest orders. This is the heartfelt promise of the Château Virant team and of the Cheylan family.
WHAT PEOPLE ARE SAYING ABOUT US
"Many people think that to make olive oil, you just have to crush the fruit. Yes, it could be just that. But if, like Christine Cheylan, Papess of French olive oil, you are eager to present the best olive oil in the world, you know that making olive oil takes a lot of work, care, passion, knowledge, and love. For these reasons, 3000 farmers and independent olive growers trust the Château Virant mill to process their olives."
"I was looking for the Zinedine Zidane of olive oil, and I found it with Christine Cheylan"
Fill out the form below and click on "send my request" so we can call you back, confirm your appointment and answer any questions you may have.

Drop-off times and dates:

Monday to Saturday from 1:30 to 6:30 pm until December 17, Sunday and holidays from 5 to 6:30 pm until November 14.