Sunset wines, a tradition of provence
Originally, sunset wine accompanied the famous "thirteen desserts" during the Christmas season in Provence. Cooked for several days in a copper cauldron in the heart of our cellar, our sunset wine reveals powerful aromas and charms all who love refined tastes.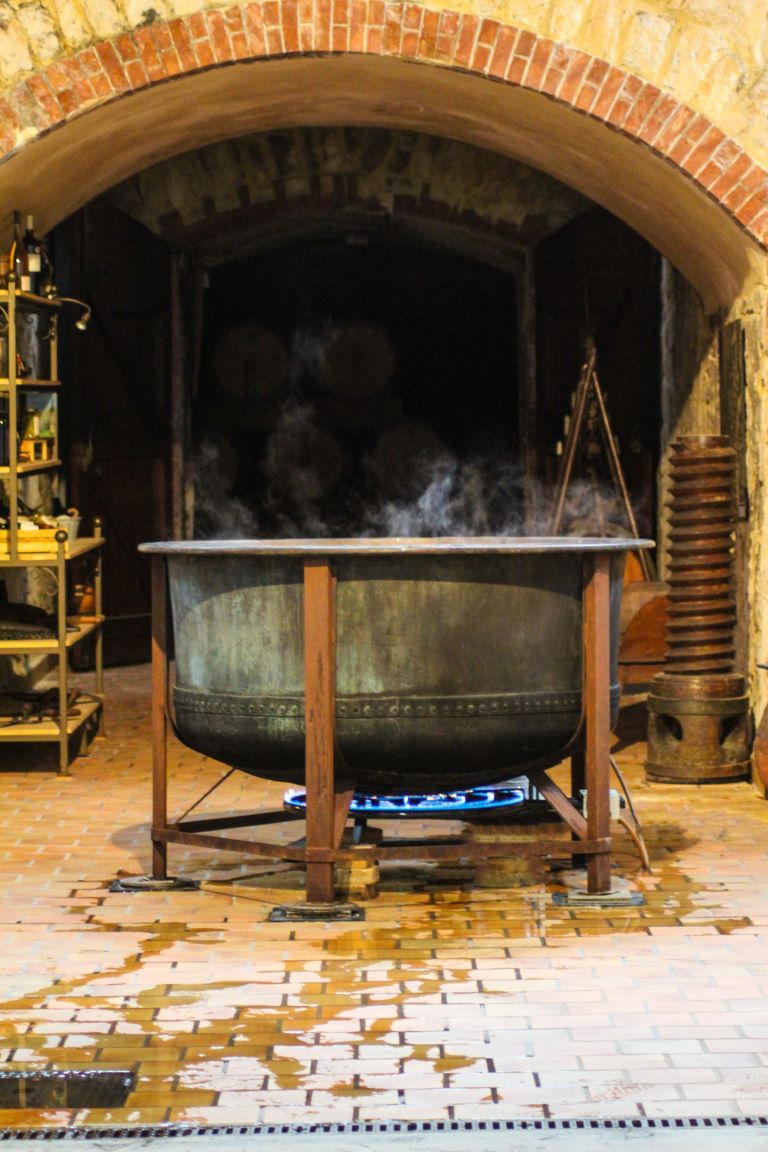 To make our sunset wine, we use select bottles of our very own Château Virant wines. We cook those wines over low heat in a large copper cauldron in the heart of the cellar. Next comes the slow and delicate fermentation that reveals the aromas so specific to this particular wine. After aging in oak barrels for 18 months, the aromas are perfect. In December, just before the Christmas holidays, we bottle our sunset wine and distribute it to those who love exceptional products and pretty traditions.
Much of our sunset wine is destined for a completely different purpose. Each year, barrels of sunset wine resurface after marinating for 20 years under the Provence sun. This precious liquid is then gradually transformed into balsamic vinegar, appreciated by the finest palates for its range of subtle flavors.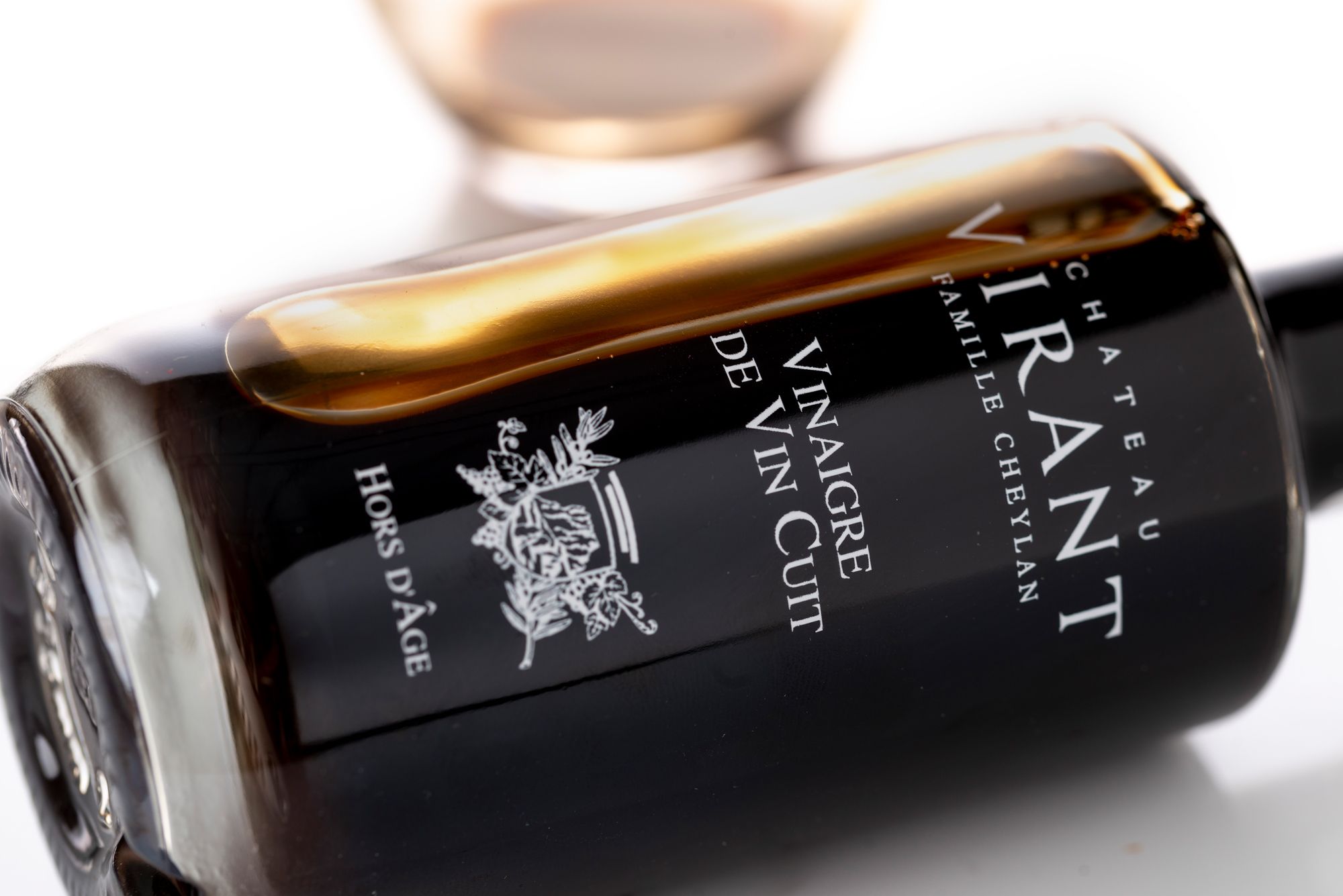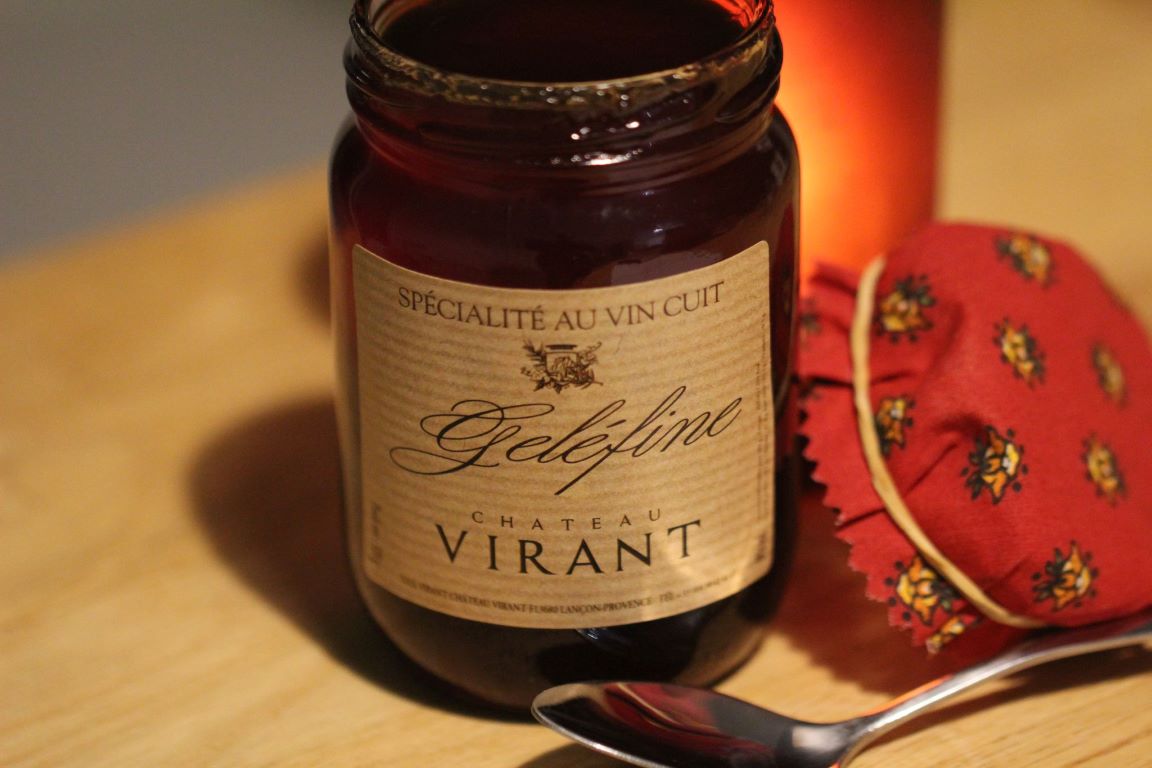 Finally, we offer a sunset wine jelly to compliment all of your sweet and savory dishes. Made with care and expertise, this jelly with its specific aromas makes an ideal accompaniment to pan-fried foie gras, apples, toast, and cheese.